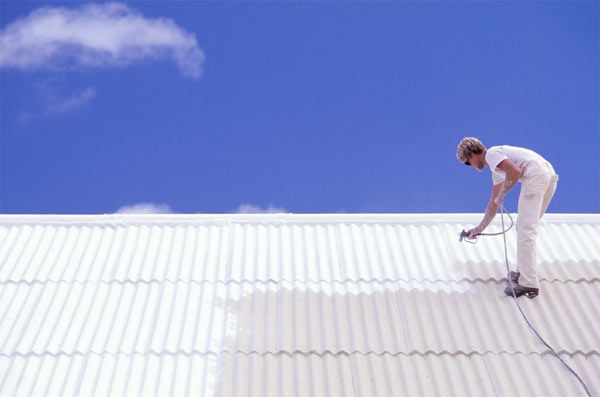 Applying the right roof coatings vary with the purpose and the type of roofing at hand. They differ from roof coverings because they are applied for damage prevention.
Different Roof Coatings For Your Home
Metal roofs are commonly sold coated but a recoat can be done for added protection. While there are numerous toppings for this type of roofing, knowing the manufacturer's coating material can help you compare products. For example, acrylic and silicone products are not likely to adhere to one another.
1. Primers
Primers are applied to roof accessories before any roof coatings' application. While primers can be used on wood roofs, concrete, metal, masonry, or plastic vinyl roofs, it cannot adhere to asphalt roofs.
2. Elastomeric Roof Coating
Versatility of application is the key component for this type as it can be applied to almost all kinds of roofing. This is a good sealant against leaks thus can extend the roof life. It usually comes as reflective white liquid which lowers the roof temperature.
3. Caulk coatings
A type of roof coatings applied for toppings with holes or cracks. With various substances used, silicone and polyurethane are the most common.
4. Seam Coatings
Seam coating applications prevent damages around vents and pipes, crash buttons and J rails, and flashings around skylights.
Deciding On A Roofing Coatings
The best time for selecting a roof coating is during roof repairs or construction. Knowing the roof condition and the number of coatings done will help you compare different products.
The most common option for roof repairs is rubber roof coating for waterproof qualities, endurance, and adhesive strength with ease in application. Flexibility of usage with different roofing materials is also a factor congruent with this material.
Reflectivity of roof coatings also helps in making buildings cooler. Most of these products are Energy Star rated which means that buildings using this material on their roofs can reduce energy used for cooling buildings.
Application of this coating can lower heat up to 100oF with wide variety of surfaces to use with including asphalt and shingles. The only downside is drawn from its color which could get dirty quicker. This material also weathers in a higher rate than others.
For more information on roofting and other shades solution like awning and canopy visit my blog here.